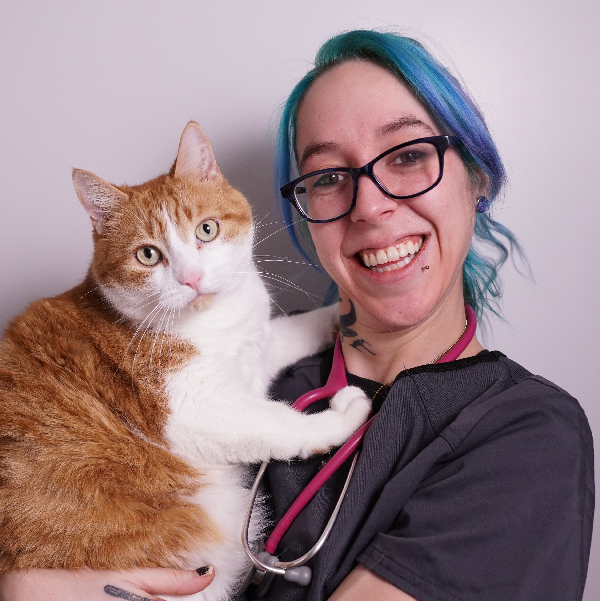 Katie, RVT
Pets and animals have always surrounded Katie; becoming a "pet nurse" (Vet Tech) was only natural for her. From Girl Guides to taking a Pet First Aid Course when she was a young teen to even working on a farm sanctuary, Katie has always taken an interest in caring for animals.
Her favourite part about her job is caring for and comforting the patients. She also enjoys helping pet parents understand and care for their pets to the best of their abilities.
Katie shares her home with three senior cats, Razzel, Floyd, and Jim, as well as Cookie the Jack Russel. When she's not at work, you'll find her taking a hike with Cookie, James (human partner) and maybe one of the cats.