Preventative Care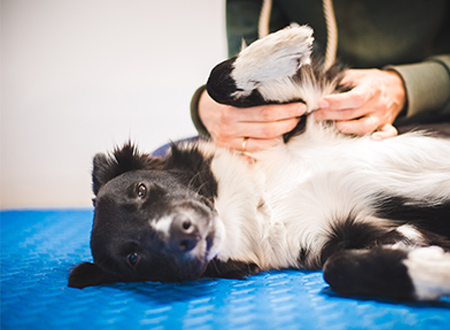 Preventive care is one of the most important aspects of your pet's ongoing health.
We perform comprehensive "nose to toes" physical examinations to assess our patient's health. We recommend that each of our physicals include:
Vaccinations
Blood and chemistry tests
Urinalysis and fecal testing
External parasite examination
X-rays if needed
Blood pressure
Nutritional assessment
Behavioural consultation
Why Preventive Care?
We believe that preventive care is the best way to maintain a lifetime of health. We recommend annual check-ups and biannual check-ups for senior pets or pets over the age of 7. Regular physical examinations and additional testing enable our veterinarians to know your pet's baseline of health, ensuring that we will be able to catch health problems as they begin to develop. Early identification of diseases or subtle changes in your pet's body is the most effective way to provide treatment and potentially prolong the life of your pet.
If you have questions about preventive care or would like to schedule your pet's next visit with us, please contact us today!